Looking for the very best seafood restaurants in Salt Lake City? A little concerned about our distance from the coast? Don't be! SLC has many fine locations for a variety of fresh fish and shellfish. Whether you're in the market for briny and fresh oysters or a beautifully cooked piece of fish – we guaranteed you'll find it in Salt Lake. If you have a craving for impeccable seafood, here are our picks:
Seafood Restaurants In Salt lake city
Current Fish And Oyster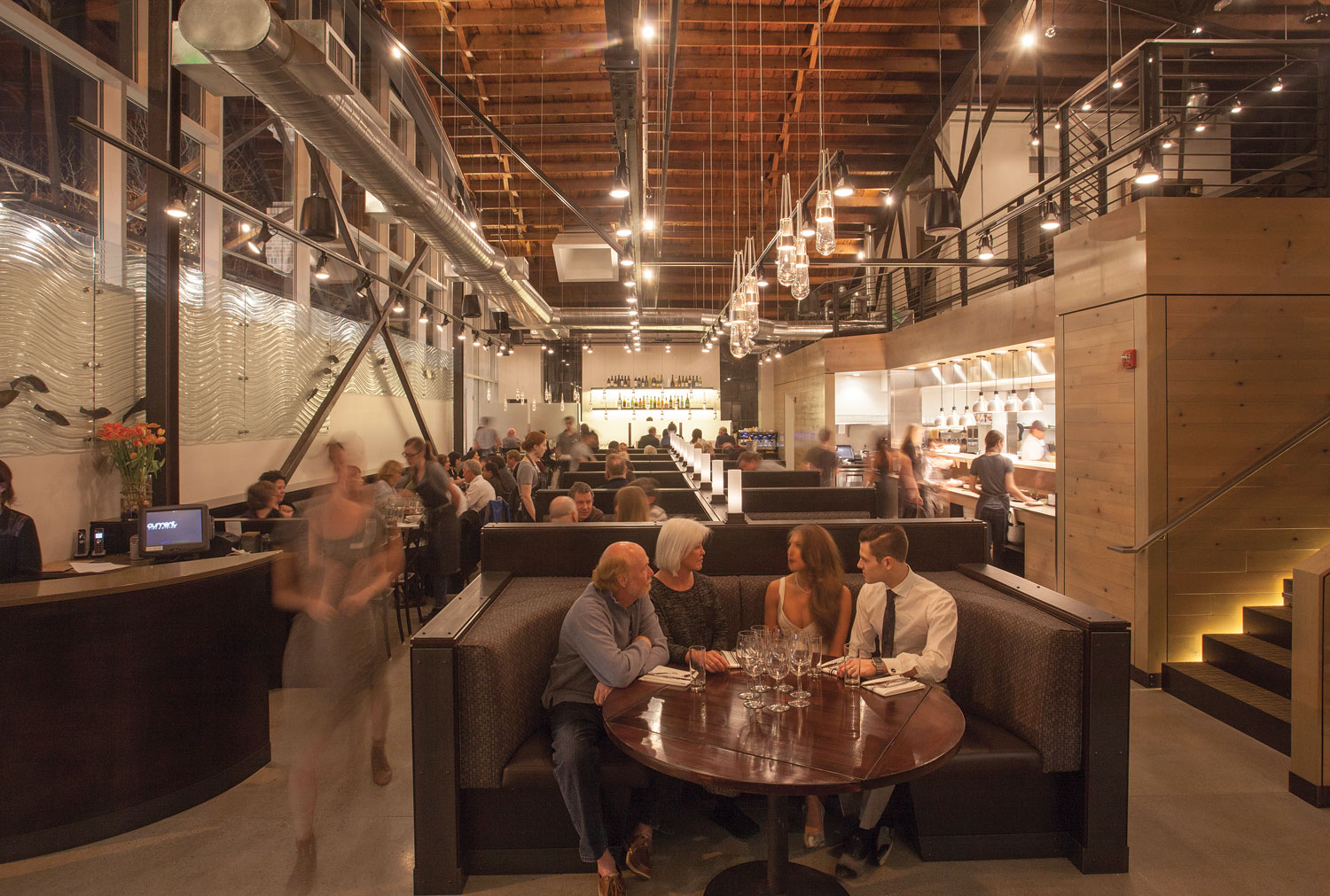 Standing head and shoulders above the crowd is this downtown Salt Lake City destination restaurant that specializes in classic seafood dishes from around the country. The menu starts with an elegant raw bar spread – East and West coast oysters through to mussels, shrimp, ceviche and more. Heck why not even grab a full seafood tower for the table and celebrate in style!
From there the menu takes an eclectic tack with dishes such as branzino with cous cous or a SE Asian fish stew with coconut and lemongrass. Everything is flown in freshly and sourced with exacting standards. We guarantee you won't have anything less than a stellar experience here; not least because Current features an intelligent wine and cocktail list, top class service and a chic dining space that's sure to impress.
279 E 300 S, Salt Lake City, UT 84111
Takashi
Often held high as the very best sushi restaurant in SLC is this downtown hot spot. Seriously, if you don't get here on the dot for doors opening, you'll need to wait in line for a table. Takashi is easily one of the most popular restaurants in SLC. For the best experience, take a seat up at the sushi counter and ask your chef for an omakase experience; they'll plate up the very best and brightest dishes of the day right there for you. And before you get worried about eating sushi so far from the ocean.
18 W Market St, Salt Lake City, UT 84101
Cottonwood
The perfect place for dining and conversation, featuring a fabulous selection of fresh oysters. Six to eight varieties are offered daily, including the Alaska Sterling oyster, which is offered exclusively in the western United States at the Oyster Bar. Other selections may include the Blue Point and the Kumamoto. The menu also offers a variety of fresh fish and seafood from around the world as well as a selection of chowders and stews, steaks, pastas, sandwiches and salads. Enjoy lunch Monday thru Friday, dinner 6 days a week, and Sunday brunch. A great place for late supper dining.
Bucket O' Crawfish
Sometimes you want nothing more than delicious and comforting food, and that is what you can expect from Bucket O' Crawfish. There is a diverse menu at this casual restaurant with some seafood dishes having Louisiana-inspired sauces, and others having a West Coast Asian Twist. Some of the main ingredients used to create the dishes include crab, shrimp, mussels, and catfish. The restaurant has a rustic ambiance that is perfect for dining out with friends and family. Diners say that the prices are fair and the portion sizes are generous.
Tsunami's Restaurant
Fans of sushi and Japanese cuisine should try Tsunami's Restaurant, which is in Sugarhouse Shopping Center on Highland Drive. This is a casual Japanese eatery that provides a modern setting for diners to enjoy a menu of both classic and creative rolls along with sake. It is an affordable place to eat especially if you visit during the happy hours when many items from the menu and the drinks are reduced.
Christopher's Prime Steak & Seafood
Dining Utah has ranked Christopher's Prime Steak House & Seafood as one of the places to enjoy seafood. Located on West Broadway close to the Salt Lake Convention Center in downtown Salt Lake City, this restaurant has its seafood flown in daily and they use only the highest grade of Prime beef. The award-winning chefs create stunning dishes using only the freshest ingredients, and the aim is to remain the leaders in delivering affordable fine dining in this city. There is n excellent atmosphere, an extensive wine list, and a full liquor bar.
Magleby's, Springville, UT
Although Magleby's is most famous for its decadent chocolate cake, the restaurant is great place for seafood. Selling fried shrimp, shrimp cocktails, blackened salmon, and various takes on halibut, Magleby's is a win-win because it also has plenty of options for those who prefer other proteins.